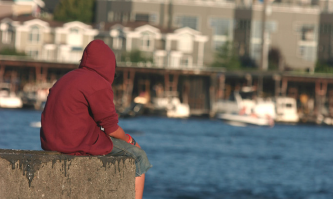 The prevalence of mental illness in Canadian children and adolescents, at any given point in time, is about 15%. In other words, 1.2 million children and adolescents experience mental illness and/or addiction of sufficient severity to cause significant distress and impaired functioning. The most common mental illnesses among children and adolescents are anxiety (6.5%), conduct (3.3%), attention deficit (3.3%), depressive (2.1%), substance use (0.8%), and autism and other developmental disorders (0.3%). 
At the provincial/territorial level, the delivery of mental health services to children and adolescents is highly fragmented and uncoordinated. Usually, a variety of departments and agencies (e.g., mental health, primary health care, hospitals, child welfare, schools, young offender, addiction services, and special education services) are involved. When services are available, usually there are long waiting lists for access to service. Service capacity must be increased to provide a basic level of accessible services in the places where children, adolescents and their families spend most of their time (e.g., schools and homes) and at appropriately flexible times of day. 
In addition, there are specific mental health care needs of those making the transition from adolescence to adulthood. The need for mental health services and supports will likely continue following an adolescent's 18th birthday but children and adolescent mental health services are generally no longer accessible when an individual turns 18. The period of transition from childhood to adulthood can be difficult, and requirements for mental health services and supports may actually increase rather than decrease during this important developmental period. 
The various systems must work in an integrated, collaborative and timely manner to prepare and plan for adolescents experiencing the transition to adulthood. Unfortunately, child and adolescent mental health services and supports have been called the "orphan's orphan" of the health care system in Canada, a term that has its origin in the frequent reference to mental health as the "orphan" of the Canadian health care system. 
Learn more about the research on mental health and youth homelessness and the need for early mental health intervention for street-involved youth in this chapter of the Youth Homelessness in Canada book.