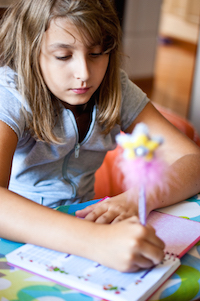 Education is an important issue to our understanding of homelessness, for several reasons. First, many people who become homelessness have an inadequate education, and in some cases (for street youth especially) it is the circumstance of homelessness that leads to dropping out of school. Second, becoming homeless disrupts efforts to stay in school for homeless youth, or children in families that become homeless. Third, educational supports for people who are homeless are rarely a high priority in government and community responses to homelessness. 
When young people become homeless, one of the consequences they face is being forced to withdraw from schools. In some cases, the problems that led to their homelessness also had an impact on their school success, meaning they were already at risk of dropping out. In other cases, school may not have been a problem. However, when homelessness results in an individual having to leave their community, dropping out of school is usually a result, regardless of their school performance to that point. Once on the streets, going back to school becomes a real challenge. Without access to stable affordable housing, without income and food, and without strong adult support, school is not a realistic possibility for these young people. In Canada, our approach to youth homelessness and the infrastructure we have in place to respond to it typically does not support young people who wish to return to, or stay in school. By not providing homeless youth with adequate opportunities to obtain an education, advocates argue that we are condemning such young people to a life of poverty. 
In homeless families, ensuring that children can and do stay in school is often a problem. Homeless families often are forced to move to family shelters that are a great distance from their home communities. Children are thus forced to move to new schools, and because of the incredible poverty facing such families, are at a disadvantage in obtaining a good education. While most Canadians would agree that all children and youth should have access to a good education, the experience of homelessness makes this difficult, if not impossible in the current context. Meeting the educational needs of people who experience homelessness is a challenge that must be addressed by researchers, policy makers and service providers.