In "Growing Wealth, Increasing Homelessness, and More Opportunities to Exercise Our Care to the Homeless", Dr. Cameron Parsell explores statistics and research to unpack exactly how Australia has ended up with the highest rates of homelessness during their highest points of wealth. He notes that this increase in homelessness has outpaced population growth in general at the same time that Australia's median income is among the highest in the world.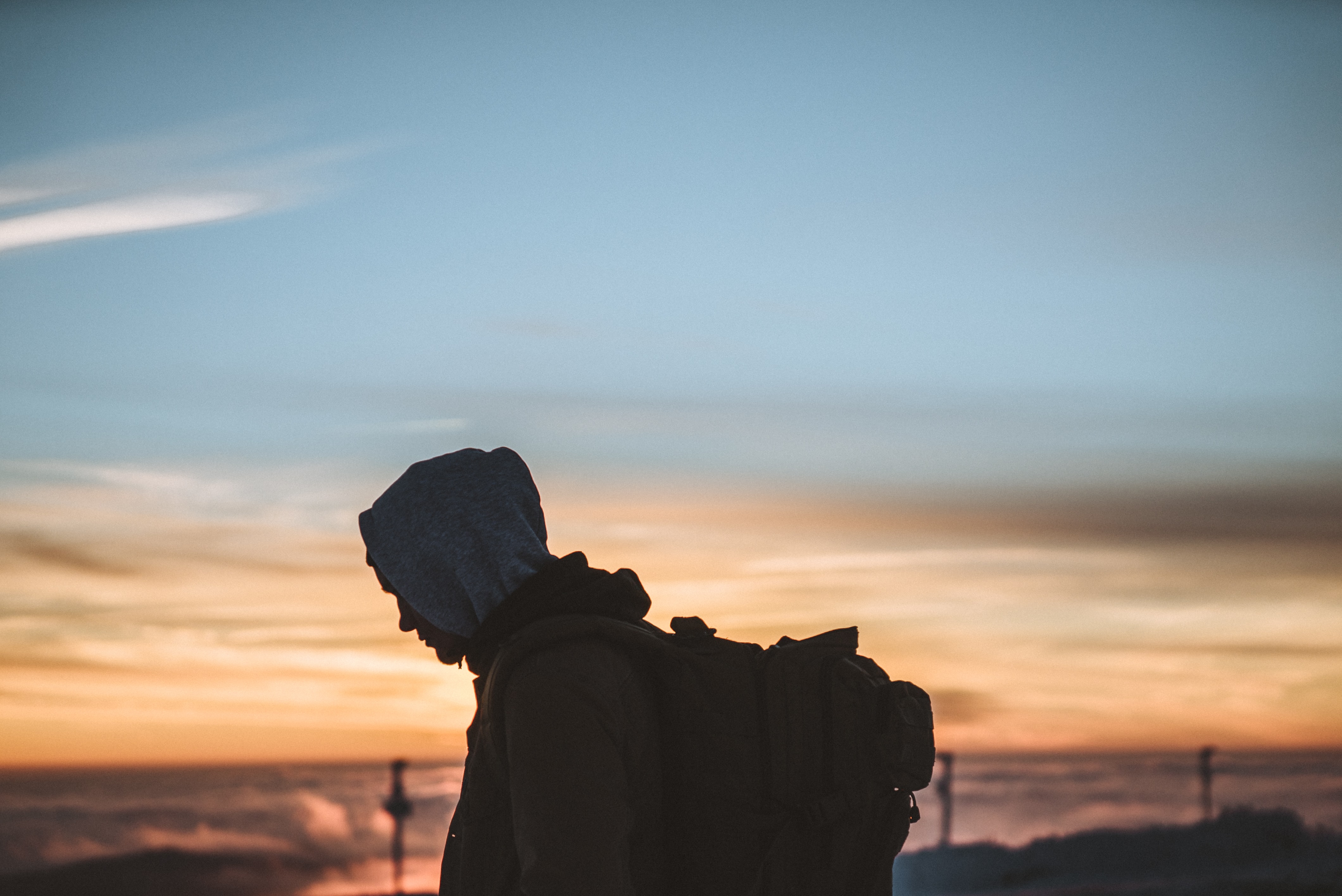 Dr. Parsell's article can be summarized as a simple step-by-step process whereby nations can end up creating high rates of homelessness in spite of national wealth: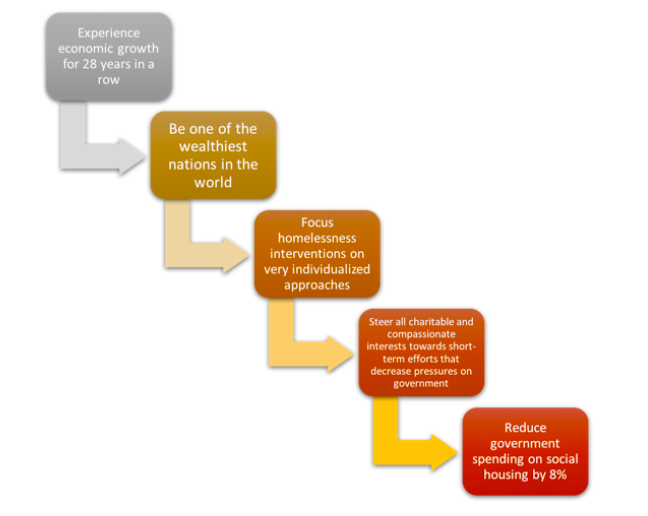 Dr. Parsell demonstrates how very wealthy governments can subtly erode public services. The charitable sector in a way unintentionally covers off this erosion by meeting immediate and basic needs, such as keeping people out of rough sleeping. However, without sufficient social assistance income and sufficient social housing, the ultimate outcome is still an increase in homelessness. He highlights throughout the value of keeping a focus on ending homelessness at a structural level.
This paper reminds us that Charitable initiatives—while helpful in soothing consequences of homelessness—do not address the structural, and policy level failings that create homelessness to begin with. Furthermore, it warns that the over-emphasis on funding charitable responses to homelessness downplays the need to fund longer-term solutions, such as increasing affordable housing stock. What results is a system built on "band-aid" solutions that is ill-equipped to make any significant reduction in rates of homelessness. 
This is part of a blog series by Abe Oudshoorn, which explores recent research on homelessness, and what it means for the provision of services to prevent or end homelessness. See the full series here.