The best way to address youth homelessness? By working upstream to prevent it from occurring in first place.
What is The Upstream Project?
The Upstream Project will take innovative approaches developed in Australia and adapt them to the Canadian context. Specifically, we will look to The Geelong Project (TGP), a ground breaking partnership that helps young people at risk of homelessness. TGP uses a proven tool to assess students and identify those who may be at higher risk of homelessness. Young people and their families are provided with necessary supports aimed to repair family relations (if it is safe for the youth to do so), increase school engagement and success, and reduce the risk of family breakdown, dropping out of school and involvement in crime.
What Do We Hope to Achieve?
The goal of The Upstream Project is to transform the way we respond to youth homelessness by shifting the focus to prevention.  We hope to support Canadian communities with planning and implementation of school-based prevention programs modeled on TGP.  Our goal is to noticeably reduce the number of young people who experience homelessness.
Toolkit Development
The Canadian Observatory on Homelessness is currently in the early stages of developing a comprehensive toolkit that will be used to guide and implement The Upstream Project in local communities.
The Upstream Project: A Collaborative Venture
We can only achieve our goal of preventing youth homelessness by working together.
Project Partners:
Canadian Observatory on Homelessness (COH) – A university-based research consortium committed to conducting and mobilizing research so that it has a greater impact on policy and practice, will provide thought-leadership to the initiative, tool kit development and evaluation support.
A Way Home – A national coalition of organizations working together to prevent, reduce and end youth homelessness.  A Way Home will be responsible for pan-Canadian community engagement, government relations, and selection of communities for participation.
Pilot Community Partners:
360°kids is a community-based organization empowering children, youth and families through prevention, education and advocacy to enhance their overall well-being.
The RAFT has helped thousands of youth throughout the Niagara Region, by providing support services, programs and resources.
Funding Partners
The Upstream Project is currently in the Pilot Phase. This Pilot will establish proof of concept, with the ultimate goal being to scale the project nationally.
To learn more about The Upstream Project or to express interest in future opportunities to participate, please contact Elisa Traficante, Project Manager Community Initiatives, at 
elisa@raisingtheroof.org
 or (416)481-1838 ext. 206.
Lead Partner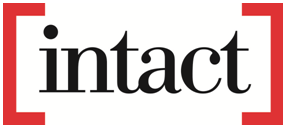 Supporting Partner