We have a new website! The Canadian Observatory on Homelessness (COH) is excited to finally announce the redesign of the Homeless Hub. More than just a new coat of paint, the site has been thoroughly reworked to make it more user-friendly and to give you easier access to the work that we do.
When we first launched in 2007, the site's goal was to be the go-to place for research on homelessness in Canada. Back then, that was about 500 resources. Now, thanks in large part to continued support from the sector, we've grown to more than 30,000! Whether you're looking for research summaries, reports, toolkits or lesson plans, you're sure to find the resources you need to support your work. Go ahead, search the library now.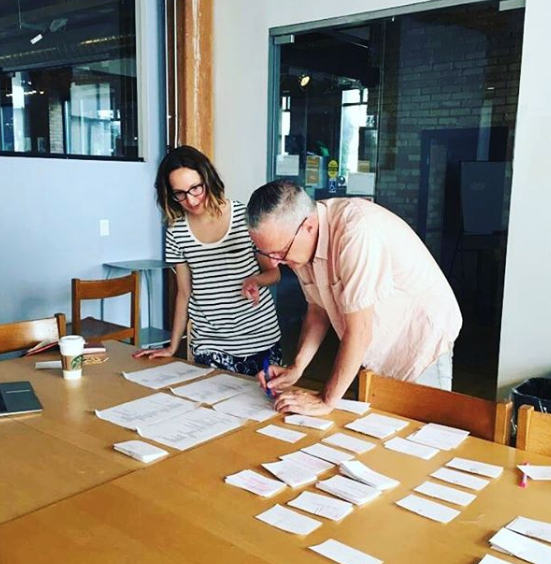 Want to know more about homelessness in your city? Many of our Community Profiles now include 2018 Point-in-Time Count data and other community-based research. Be sure to bookmark your community -- we'll continue updating profiles as soon as new data becomes available. 
Whether you're new to the sector or not, check out our Homelessness 101 page where we outline the causes of homelessness and debunk common misconceptions. Then for more in depth content, see the Topics and Solutions pages for a comprehensive overview of the issues surrounding homelessness in Canada today. 
While the Homeless Hub is probably our most well-known initiative, we are up to so much more. We've updated our About Us page to give you the full picture of COH projects and initiatives, including important work on prevention, systems planning, defining homelessness and more. Our team has grown a lot over the years, and we hope you'll take the opportunity to learn more about those who work behind the scenes. Follow us on Instagram to see us at work.
We're also pleased to share more details about our social enterprise, Hub Solutions, which allows us to work with and support agencies, communities and policy makers to improve their capacity to end homelessness. Check out some of the case studies of the work we've done to date.
Last but not least, we want to thank you for all your continued interest in homelessness research and solutions to preventing and ending homelessness. We are grateful for the support from the sector and all those who helped us to hone this redesign. Stay tuned for more exciting announcements from us in 2019!