One third of youth experiencing homelessness in Canada are Indigenous. Among these Indigenous youth, almost half feel disconnected from their culture or community and over two thirds feel they are not connected to a specific area of Indigenous land. Cultural connectedness is a known indicator of wellbeing among Indigenous youth, so how can we support Indigenous youth experiencing homelessness in fostering this connectedness? We believe that Indigenous peer mentorship may be the answer. This blog will explore the benefits of Indigenous peer mentorship and provide insights from former peer mentors.
From 2019 to 2021, three Indigenous youth with previous experience of homelessness from Thunder Bay took on peer mentor positions and worked together to publish the By Youth For Youth resource guide. Through support from Dilico Anishinabek Family Care and funding from the Social Sciences and Humanities Research Council, these peer mentors aimed to create a resource that included cultural teachings, mental health coping strategies, and relevant community resources to support other Indigenous youth experiencing homelessness in the Robinson-Superior treaty area. To do this, they spoke to Elders, explored learned teachings, reflected on the resources and strategies that had been helpful to them, and connected with other youth in the community for their suggestions and feedback on the guide.
In the process of creating the guide, the Indigenous youth leading the project as well as staff supporting the project reflected on their experiences. Here are some of their takeaways:
Why youth chose to be an Indigenous peer mentor:
Wanted to be involved in advocacy work for other youth
Based on own experiences while homeless
Desire to develop self-esteem and learn new skills
Financial compensation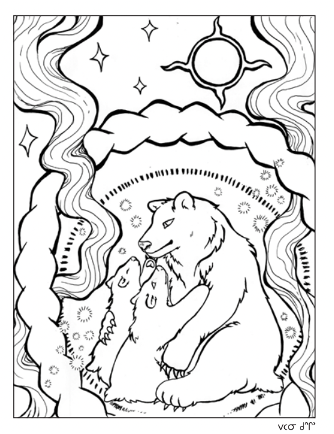 "So, from my experiences being a young person who had struggled with housing at the age of 16, I was couch hopping for a bit, and through that time I realized quite early that Thunder Bay lacks any sort of support for young people like me experiencing homelessness" 
Benefits to being an Indigenous peer mentor, according to former peer mentors and staff:
Personal growth (more confidence, self-esteem, and self-awareness)
Developed their cultural connectedness
Learned to advocate for their own needs
Received access to mental health support in the process
Became friends with fellow peer mentors
Gained valuable work experience
"I was always very culturally inclined in my life; but looking at my growth through the project was very interesting. I took the cultural lead position, expanded on my knowledge in it, and really enjoyed it"
Overall, these youth found peer mentorship to be a positive experience that promoted cultural connectedness, growth, and autonomy. The peer mentors and staff also provided insight on what organizations should consider when implementing their own Indigenous peer mentor positions. 
Key considerations when implementing Indigenous peer mentor positions:
Peer mentors may be facing difficulties in their personal lives
The mentors may have dual relationships with the organization
Avoid any tokenism
Consider that peer mentors may have never been given autonomy before
Give peer mentors time to develop confidence in their ideas
Be considerate of scheduling barriers the mentors may face
Involve many mentors to reduce burden
"Peer driven was strange at first. No one wanted to lead the group. Over time as we got our legs down it went quite well. I am still rather timid about making decisions and speaking, but as I got to know the other leads, I found myself opening up every now and again."
Best practices when implementing Indigenous peer mentor positions:
Provide peer mentors with training opportunities
Make sure Indigenous culture is embedded within the organization
Minimize barriers for the peer mentors (e.g., provide transportation, meals)
Incorporate staff who can provide relational support to the peer mentors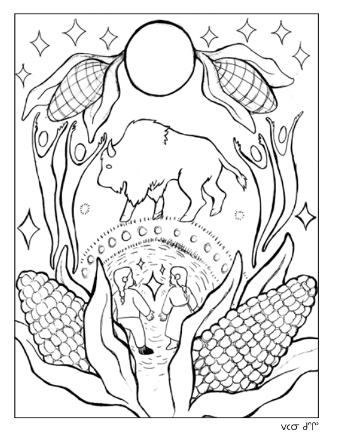 "I think what has helped me is capacity building, like send your young person to trainings and different experiences, and workshops so they can build that competence as a peer leader."
Indigenous youth are extremely overrepresented among the youth homelessness population in Canada today. We need to consider new avenues that best support Indigenous youth to successfully exit homelessness. Indigenous peer mentorship is a promising new path to consider, for both the peer mentors and the youth they support. It is our hope that this work provides organizations addressing youth homelessness with some insight on the benefit of Indigenous peer mentorship, and key points to consider when creating these positions. 
Full research findings from this project can be found here: https://jps.library.utoronto.ca/index.php/ijih/article/download/36491/29725. 
*All artwork was created by peer mentor Bethany Koostachin (Wabinoongikwe) and borrowed from the BYFY resource guide.
 
Meet the Authour:
Jessie Lund is a psychology resident who recently completed her doctorate in clinical psychology at Lakehead University. While working in the lab of Dr. Christopher Mushquash, Jessie coordinated several community-driven projects with Dilico Anishinabek Family Care. A focus of this collaboration has included addressing Indigenous youth homelessness in the Thunder Bay area, including research partnerships with Dr. Sean Kidd of CAMH to explore avenues for Indigenous youth peer mentorship and to evaluate a culturally adapted version of The Housing Outreach Project Collaborative for Indigenous youth experiencing homelessness.