Figure 1: Five Conditions for Collective Impact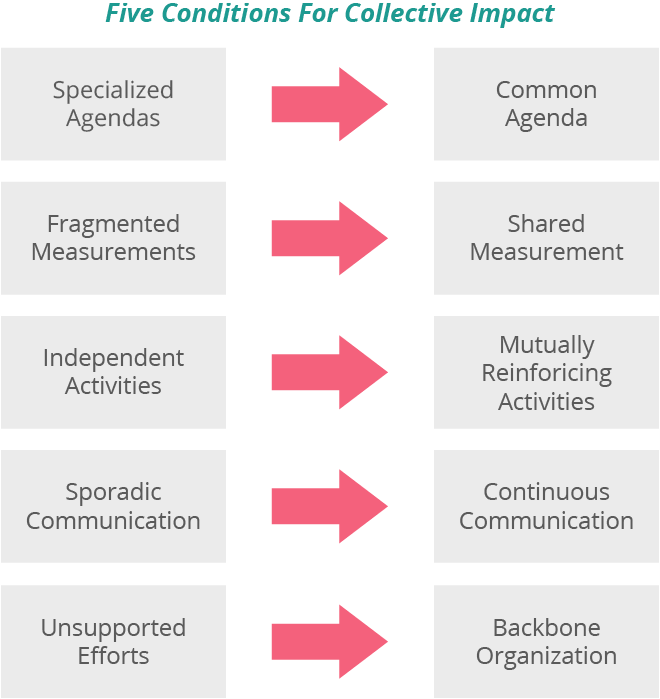 Successful collective impact initiatives typically have five conditions that together, produce true alignment and powerful results:
Common agenda;
Shared measurement systems;
Mutually reinforcing activities;
Continuous communication; and
Backbone support organizations.
These conditions for success provide a useful roadmap for your plan development process. It is wise to build your approach in such a way that it creates the conditions for success of the movement to end youth homelessness, rather than strictly looking at the production of a plan as your only objective.
Table 3: Collective Impact Success Factors & Youth Plans